Tuesday, apr. 15, 2008 | 1 comment
Marco and I have been looking and looking for a television pedestal for months now, measuring and remeasuring, poring over catalogs, emailing each other links, and falling in and out of love with a whole string of fun maybes and cound-have-beens.
Some were too public (where to run, hide your wires?):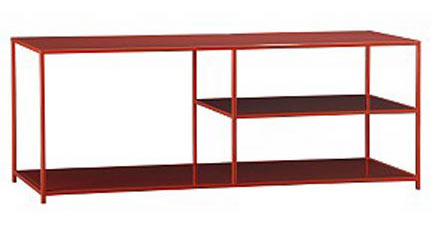 Mondrian Media Buffet at CB2, $249
Too leggy and too dumbly named: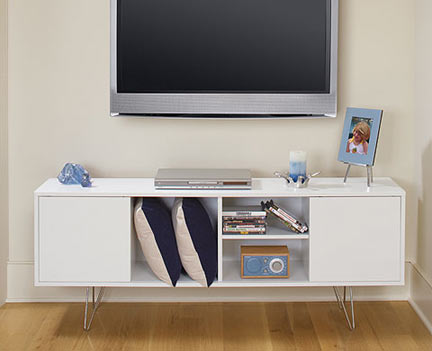 Jazz Buffet at Eurway, $299
Too tall: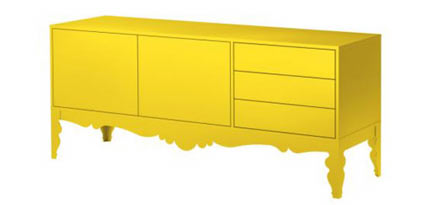 Trollsta at Ikea, $349 (thanks to Better Living Through Design for pointing the way, I thought I'd seen everything Ikea had to offer?)
Way too tall: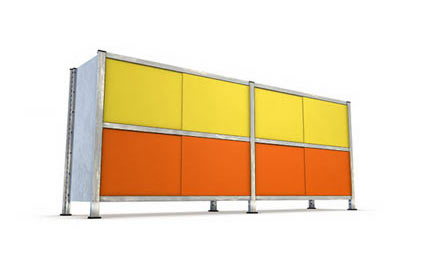 mshelving at the design-your-own Loadbearing (first spotted in the SF Rare Device store, which uses these pretties as display cases), $1375
Or too dollarful: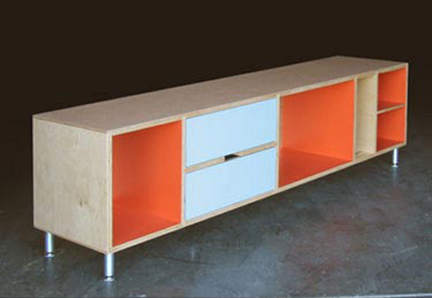 webb console at Kerf Design, $1500
But then our search finally came to a big-yay end on Craiglist, with this mod-nod of a credenza, all cute and hand-hewn: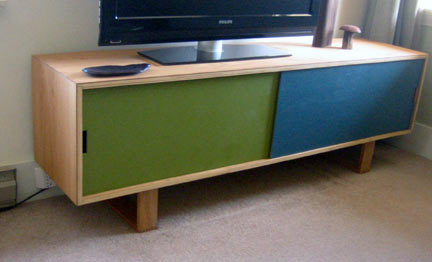 The doors arrived naked, just some unfinished slats of wood, so we went and painted them, with the theory being that we can just repaint them or even get new wood at not much cost if and when we got tired of the pursey colors. And four sides means four different color combinations: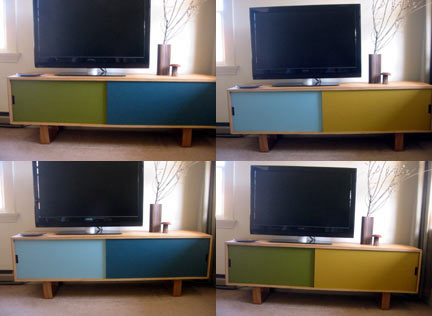 So pretty, yet still brawny enough to support our Death Star television, even with its heavy load of Marco's hockey, basketball, and baseball (who allowed such a devilish scheduling overlap?) — a total home run slam dunk hat trick!